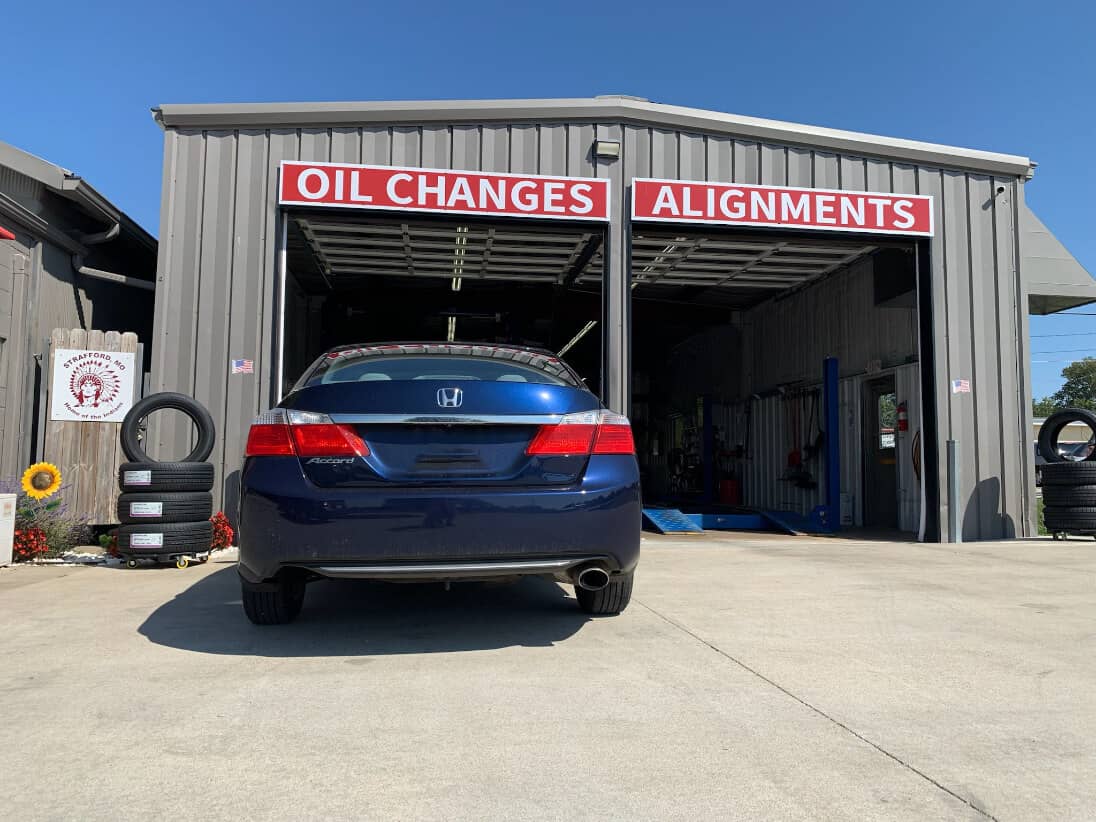 A Brief History of Honda
Soichiro Honda, the visionary founder of Honda Motor Company, harbored a profound passion for cars and began his journey by modifying standard vehicles for racing events. Though Honda Motor Co., Ltd. initially focused on manufacturing motorcycles, the company eventually expanded its product line to include cars. In the years that followed, Honda gained global recognition as one of the world's leading automobile and motorcycle manufacturers, a status it maintains to this day.
Honda Today
Honda vehicles are widely renowned for their quality safety features, enduring performance, lasting fuel efficiency, and versatility in handling a diverse range of terrains. Since you have likely dedicated a great amount of time to selecting the perfect Honda to match your lifestyle and family needs, it is equally important to select the best local Honda repair shop to manage all your Honda service, maintenance, and repair tasks.
Advanced Car Care Center Inc. is your local, go-to center for all Honda-related services in Strafford, Missouri. Since 2015, our team of dedicated professionals has been delivering top-tier Honda maintenance, repairs, and services to the local communities. Our mechanics have decades of combined training, experience, and expertise.
Honda Models We Service
Honda Accord: The Honda Accord holds the distinction of being the first foreign car manufactured in the United States and the first foreign car to become one of the bestselling vehicles in the nation. Since the 1970s, the Accord has maintained its position as one of the bestselling vehicles of all time. It has achieved a spot on Car and Driver's annual 10Best list over 30 times, outshining all other vehicles in this regard.
In a remarkable 2011 event, a man named Joe LoCicero got his 1990 Honda Accord to surpass the one million mile threshold while using the original engine and transmission. Honda celebrated this milestone by hosting a parade for LoCicero and presenting him with a new Accord.
Honda Civic: The Honda Civic became an immediate sensation after its launch. As the US grappled with an oil crisis and stricter emission regulations during the 1970s, the Civic emerged as a fuel-efficient, affordable alternative. Its exceptional fuel economy, roomy interior, quality safety features, impressive engine capability, and on-road performance secured Honda a respected spot in the automotive industry. The Honda Civic, celebrated as a fuel-efficient compact vehicle, remains one of the best-selling vehicles of all time to this day.
Honda CR-V: The Honda CR-V (Comfortable Runabout Vehicle or Compact Recreational Vehicle) is another one of the most popular vehicles in the United States. It is known for its reliability, competitively priced repair costs, and advanced safety technology, such as the Adaptive Cruise Control and Collision Mitigation Braking System. The Hybrid CR-V is Honda's third gas-electric vehicle produced in the United States and the first gas-electric Honda SUV for the U.S. market.
Honda HR-V: Despite only entering the U.S. market in 2016, the Honda HR-V (Hi-Rider Revolutionary Vehicle) has achieved impressive sales figures and a positive reputation. In contrast to its famous Honda CR-V counterpart, the Honda HR-V is a compact crossover. Packed with a variety of safety features including traction control, electronic stability control, and a comprehensive airbag system, the HR-V has garnered attention for its outstanding fuel efficiency, minimal emissions, reliable performance, and top-notch safety ratings from the NHTSA (National Highway Traffic Safety Administration).
Honda Odyssey: The Honda Odyssey, a five-door minivan, is renowned for its dependability and consistent five-star ratings from the NHTSA. It remains consistently popular among American families, particularly those with multiple young children.
Honda Pilot: The Honda Pilot is a mid-sized, four-door crossover SUV and is currently one of the largest SUVs produced by Honda. Known for its fuel efficiency and reliability, it is a great choice for families who travel frequently. It can also tow up to 5,000 pounds, making it a versatile option for those who need to haul a trailer or boat.
Other Makes and Models: Beyond our expertise with Honda cars, we also offer meticulous maintenance and repair services for a diverse range of Asian, European, and imported makes and models.
Strafford, MO's Local Honda Service Center
Delivering Top-Notch Honda Repairs in Strafford
Even the most reliable Honda vehicles will eventually require professional maintenance. Advanced Car Care Center Inc. emerges as your local Honda repair specialist. We treat every car as if it were our own.
Our skilled technicians utilize state-of-the-art technology and the latest industry standards to get you back on the road. Our commitment to automotive excellence and customer satisfaction has allowed us to deliver first-rate solutions for Strafford, Missouri, and its neighboring communities since 2015.
We exclusively use high-quality, authentic NAPA parts for our replacements. Our digital assessments are accompanied by visuals, videos, and detailed explanations. Additionally, we extend a robust 3-year/36,000-mile nationwide warranty on eligible parts and labor. For your convenience, we can also help you arrange courtesy vehicles, shuttle services, or other types of local transportation.
Moreover, we profoundly believe in giving back to our local communities. We take pride in creating an exceptional work environment for our devoted staff members. With an environmentally conscious mindset, we've also implemented a recycling program to safeguard the natural splendor and beauty of our local Ozarks.
Trust us to deliver automotive excellence. Schedule your appointment online or call 417-736-0040 today!